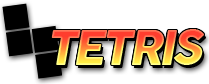 ---
Tetris is a disaster in Survive The Disasters 2.
Description
Massive tetris pieces slowly start descending from the sky in a vertical path, similarly to the classic 2D game Tetris 99. They will attach to any surface they come in contact with. There is no limit to the number of blocks coming down. The disaster remains 3D, and will still kill players after the tetris pieces have stopped falling. Dodge the pieces accordingly to avoid being crushed!
Disaster Memo Information
"Huge Tetris pieces are falling down! They kill you instantly if you touch them. About 16 pieces fall down."
Survival Tips
It is recommended that you use proper movement gear such as a Fusion Coil to dodge the tetris blocks.
Another way to survive is to get under solid and permanent shelter, as the Tetris pieces will most likely not get to such places.
Trivia
Tetris originates from, and is a reference to the popular 2 dimensional retro game, Tetris 99.
Tetris was a 2D-type disaster prior to Version 39. It was then changed into a 3D raining-type disaster.
Tetris received another change in Version 41.7. Before that, Tetris used to be a raining disaster where massive pieces fell down simultaneously.
Tetris - Theme Aand Tetris - Theme B used to play during the Tetris disaster, while it was 2D.