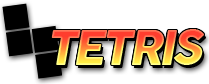 Tetris is a Disaster in Survive The Disasters 2.
Description
Massive tetris pieces start raining down from the sky, simultaneously. They can easily cover most part of the map, making it easy to take down survivors standing in the open. Tetris bricks are sometimes able to glitch and clip in tight places, so beware!
Memo Information
"Huge Tetris pieces are falling down! They kill you instantly if you touch them. About 16 pieces fall down."
Trivia
Tetris is an obvious reference to the popular 2 dimensional retro game, Tetris 99.
Tetris was a 2D Disaster prior to Version 39. It was then changed into a 3D raining-type disaster.
Tetris is one of the few disasters that do not have a Hyper variant.
"Theme A - Tetris" and Theme B - Tetris used to play during the Tetris disaster. They were removed after Version 1.34 due to copyright.