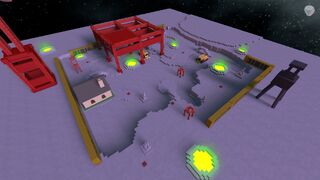 Maps are an important mechanic in Survive The Disasters 2. There are currently 17 maps in the game, and more of them are waiting to be released by Vyriss.
Description
The map is the environment in which players can explore and discover special structures, as well as use their tools to survive various disasters. Each map also has a unique theme, which can be either morning, sunset, dusk, night, or something else.
Break Time
After seven rounds have passed, three maps will be suggested and players will be able to vote for a particular map. The map that gains the most votes is generated. Votes can also be influenced with the x3 Votes gamepass. Then, everyone is given sixty seconds, or a minute, to prepare for the next Disasters.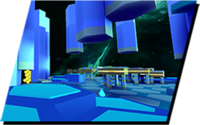 Common Features
The Shop, and sometimes a house, are located on the southern side of the Map. The house can act as a shelter and protect the players from specific disasters. The house can be replaced by other structures in some Maps, or simply not be there at all. The Gear Shop cannot be destroyed by disasters, while the shelter can.
Some disasters directly target the house (main building), such as Missile Strike, Illumina, Nyan Cat and Shoop Da Whoop.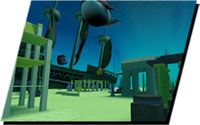 Current Maps
Bold indicates Maps that were already released in the beta version of the game.
Italics​ indicate Maps that were released in the official version of the game.
Upcoming Maps
The following maps have been confirmed to be added in Version 42.
Unused/Removed Maps
Normal font indicates unused Maps which were only used temporarily in development versions.
Bold indicates Maps which were removed in the recent versions of the game.
Italics indicate Maps that were added in the April Fools update.